So there's a lucky Leo on your birthday list and you need a birthday gift fit for a King or Queen? Well, you're in luck, because shopping for a Leo is fairly simple: Anything fabulous will do! Of course it should be something picked out just for them, it should stand out from the crowd, and preferably, be useful and something they'd like to have. Not too tall an order if you know your Leo. Have you been in touch? What are they into now? What new toys do they have and what do they have their eye on?
Without knowing your particular Leo's age, status, goals, tastes and life stage, I can only comment on the tendencies of the sign and give you some clues about the nature of the beast. You have to analyze your Leo, and see how they fit in. But, if you follow these guidelines, you have a great chance of finding the perfect birthday hit.
Rule number one, whatever if is, it has to be unique, original and outstanding in some way. Better to give them the world's coolest key chain, (with their name or initial on it, preferably) than to give them a generic and unmemorable car. Leos are special people, and they deserve a special gift. A gift they know you picked out just for them, and that everyone else will notice and ooh and ahh over. Don't be afraid to ask them what they want or are in need of, just pick one that isn't like anybody else's.
When it comes to color, Leos can usually wear every color in the rainbow . . . at the same time! Some prefer a subtler look, but it will still be exceptional in some way. If they have a "favorite" color, be sure to pay attention, but wild and colorful eye candy just looks right on a Leo, and they know it, too. So when it comes to color schemes, think colorful and rainbow.
Powered by
Zazzle Affiliate Helper
Leos love and identify with the symbol of their sign, the royal, majestic King of the Jungle, and they have a general fondness for big cats. The ladies, in particular, probably have some leopard print in their wardrobe and/or home decor. If this is the case, a leopard lover will be drawn to all things leopard and have an affinity for anything in leopard decor. If they don't have a custom cell phone case yet, a leopard design will suit them nicely. They'll also love scarves, bags, boxes, pillows, bedspreads or throws, and other leopard decorations. I've even known a couple with leopard print shower curtains. If your Leo is a wild child, try leopard in rainbow, neon or other bright colors. If they lean more toward classy, sophisticated and elegant, you might want to stick to more traditional Leopard coloring, with touches of black and gold, perhaps. Although colored leopard is very trendy right now, the more mature Leos might enjoy seeing it on the kids, but prefer the classics themselves. Once again, think about your Lioness and what she might buy for herself, and use that for guidance.
Powered by
Zazzle Affiliate Helper
Now it's generally not so cool for a guy to be into leopard prints, though I applaud those who buck convention and sport what they like. But the other guidelines still definitely apply. Whatever you give them, it has to be special. It has to say that they are special. It needs to be the coolest whatchamacallit on the block or on the job. Guys especially like items that show off whatever they're "into." Whatever they are passionate about and / or identify with is something they're proud of and like being associated with. So whether it's baseball or sports cars or chess or chemistry or guitar, a gift with art related to their "thing" will be a big hit, and also clearly demonstrate that you selected it just for them. They probably love the latest tech toys, so if you can afford to get them an iPad or Kindle, or the latest Xbox, go for it. But make sure you know what they're salivating over or let them pick it out themselves. No one likes a present that's a few steps shy of what you're dreaming of. If you're not in a position to buy his favorite toy, but he is, consider an especially cool accessory for him to show it off in. A personalized case or sleeve looks great and also helps keep the shiny new toy protected.
Powered by
Zazzle Affiliate Helper
Below we have some fun gift ideas to get your imagination going. Show your Leo you are smart enough to recognize how totally awesome they are and that you put some thought into selecting something made just for them. You find find these gifts and thousands more at our shop
Design Your World
. And if you're having trouble nailing down the perfect choice, we'd love to help. Tell us about your hard to shop for special person and let a group of designers hand select more gift ideas that you'll know what to do with. (We just LOVE doing that . . . coming up with gift ideas and picking out the perfect examples. It's what we do and why we're here.) So bring us your hardest cases and you're sure to come away with ideas you'd never thought of. Sounds like fun, don't you think?
Psychedelic Rainbow Zebra Personalized iPad Case
by
UROCKDezineZone
Browse more
cases for the iphone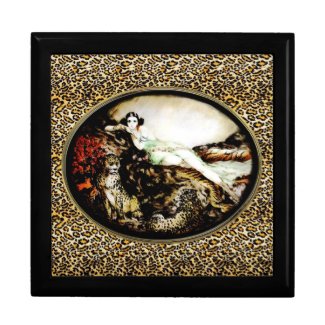 Classic Art Icart Lounging Leopard Lady Gift Box
by
UROCKDezineZone
Shop for another
keepsake box
Royal Rainbow Leopard Personalized iPhone 5 Case
by
BecometheChange
Check out more
iPhone 5 cases
at Zazzle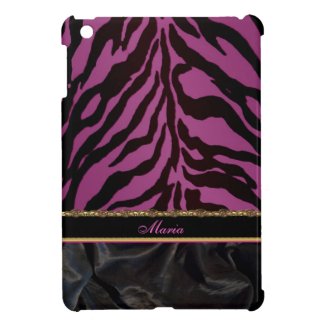 Violet and Black Zebra Personalized iPad Mini Case
by
UROCKDezineZone
Shop for another
cover for the iPad Mini
online at Zazzle
Zodiac Sign Leo Lavender Symbolic Cases Kindle Keyboard Cases
by
UROCKSymbology
See other Astrology Caseable Cases at
zazzle
Astrology Hot Pink Swirl Zodiac Sign Leo
by
UROCKSymbology
Check out more Urock Necklaces at
Zazzle
If your Leo has a phone or tablet with a generic case, or worse, none at all, then a custom case for it is the way to go. Of all the signs in the zodiac, Leo most needs to have the coolest and most unique case on that essential piece of equipment we carry with us everywhere, whether they've realized it yet, or not. Make sure you get the right case form for their model of phone. (Or tablet.) There are differences in the size and shape, as well as where the access hole placements are between the iPhone 4 and 5 and the various Samsung models. Once all their friends start oohing and ahhhing over their awesome new phone decor your Leo's big Lion heart will swell with pride and love and you will their hero. And they'll be reminded of you every time they use it, so it'll be a gift with a lot of mileage to it.
style="clear:both;"/>Powered by
Zazzle Affiliate Helper
Below we have a selection of exotic designs from the home and dining collections. Due to space limitations and in order to show you a bigger variety of designs, After the first two sets we're only showing the place mats, because they most effectively show off the prints and patterns. But, for each design there are also matching napkins, kitchen towels, plates, mugs, coasters, and often tea pots, pitchers, candy jars, throw pillows, wall hangings, gift boxes and other decorative and useful items available. You'll notice these aren't your average patterns or typical animal prints . . . we are shopping for a Leo, after all. ;-)
Powered by
Zazzle Affiliate Helper
Powered by
Zazzle Affiliate Helper
Powered by
Zazzle Affiliate Helper
More Fun Gifts With Leo in Mind
Powered by
Zazzle Affiliate Helper
Powered by
Zazzle Affiliate Helper