It's a sad, but well known fact of life that people born in December don't get a fair deal when it comes to birthdays. A birthday is the time that's all about you, and your family and friends and the people who love you buy you presents. Christmas is all about all of us and something bigger, and everyone buys presents for their friends and family and the people they love. One little old birthday kind of gets lost in the shuffle. But, there are ways we can make it up to them, such as buying them tickets for a later event that can be all about them. Do you have any tricks for making December birthdays more special?
Were you so busy Christmas shopping you almost forgot to get a gift for your favorite late Sagittarius? Apparently, that happens to them a lot, having a birthday just before Christmas and all. Chances are, they're less likely to hold it against you than a lot of signs, but that's all the more reason you'd like to be the who didn't forget, right? So here's a few quick tips.
Sagittarius has a life-long love of learning, and anything that furthers that end will likely be appreciated. If they're already in school, perhaps something stylish they can use there, like a laptop bag, courier bag or backpack, or a custom binder, or if all else fails a gift certificate for their favorite nearby coffee shop. If they read a lot, how about a Kindle reader or some kind of tablet so they can download their favorite reading material and take it along with them? If they already have a reader and enjoy using it, a great gift is a custom case for it, with an original artist design they'll like and their name or initials. This is both very cool and stylish and also practical. It will protect their reader and probably extend its life.
Sag is also really into experiencing life. They usually want to travel and see the world, meet new people, gain a fresh perspective and have an adventure. But, they also enjoy memorable experiences closer to home. If you cant' afford to send them on a world cruise, tickets to a local concert or sporting event will probably get them plenty excited, especially if you're going with them. If the event is a couple of months away, that gives you a chance to celebrate with them after the Christmas rush has passed and it can be all about them again. ;-)
Stay tuned this weekend for last minute gift buying tips for all signs to help you wrap up your shopping and get on with the holidays.
For thousands more customizable gifts for people of all signs, visit our shop "
Design the World ~ Your World Your Way
". If you hurry there's still time to order and get guaranteed delivery by Christmas. If you shop today, (Thursday, December 13th) use the code LASTCHANCE12 at checkout for 15% off your order.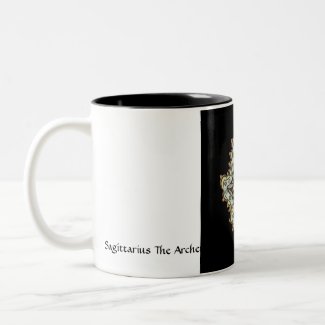 Sagittarius Khamsa Mug
by
mcorfield
Make
logo mugs
online.
Monogrammed Sagittarius with Green Leopard Case iPhone 5 Cover
by
UROCKDezineZone
See more
Sagittarius iPhone Cases
Powered by
Zazzle Affiliate Helper
Powered by
Zazzle Affiliate Helper
Powered by
Zazzle Affiliate Helper
Powered by
Zazzle Affiliate Helper
Powered by
Zazzle Affiliate Helper
Powered by
Zazzle Affiliate Helper
Powered by
Zazzle Affiliate Helper
Powered by
Zazzle Affiliate Helper
Powered by
Zazzle Affiliate Helper
Powered by
Zazzle Affiliate Helper
Powered by
Zazzle Affiliate Helper